About us
Contact
Add:#2 Huanzhen East road Chencun Town, Shunde Dist,Foshan City,GD,Province
Tel:+86-757-23817034
23817033/23817032
23817027
Fax:+86-23323912/23817029
E-mail:sdhy@hyal.com
Website:www.hyal.com
Current Location:Home > About us
Company Profile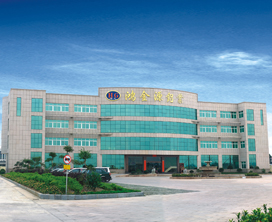 Foshan Golden Source Precision Manufacturing Co., Ltd is a Hong Kong Investment enterprise, specialized in developing & producing high strength high precision industrial aluminium profiles and precision machining parts and aluminium products. Located in the beautiful Pearl River Delta, near to Guangzhou South Station, with convenient logistics and transportation. We started in 1991 in Guangzhou Sanyuanli, moved to Shunde in 1998, and set up new production base-Golden Source in 2004.
Golden Source is a large-scale, modernized, environmental and gardenly production base covering more than 73,000 square meters, providing "One-Stop" service from tooling, melting, extruding, precise machining, welding, assembly and surface treatment. We passed ISO9001 ISO14001 & OHSAS18000 certifications, can produce and test per RoHs standard. Except general melting extruding and machining equipments, we are equipped with on-line degassing & tubular filter for melting, 14m anodizing line, 6.5m CNC, and advanced testing equipments to produce high-end materials & special customized products.
Excellence originates from the continuous accumulation of strength. As the pioneer of China aluminium enterprises, Golden Source witnessed the replacement of rise and fall in aluminium industry in Pearl River Delta. Our sales is based on Pearl River Delta, expand to major cities & provinces of China, Europe, North America, South America, Southeast Asia and other region, concerning to industries such as High Speed Trains, Subway, Automobiles, Water-crafts, Computers, Telecommunication, Furniture & Decoration.
Keeping the concept of "creating utmost value for customers", Golden Source continuously optimize product structure, promote technology innovation. The company has a number of independent patents, significant achievements in research and development of special high-performance aluminium alloys, many of which filled the void in China; We brought in ERP system, automated production lines, robot arms to replace workers, and combine informatization with intellegentization moving to industry 4.0.
We are committed to develop & produce various high-tech products to obtain better performance and wider use of high-end industrial aluminium profiles & high precision aluminium products, to add brilliant stories to " Created in China".